Rezension für Penthouse am Sonnenhang, Schladming
Ideal place for our stay!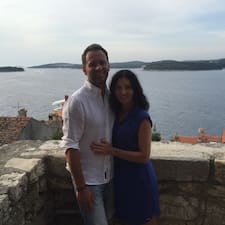 It was ideal place for our stay with 5 kids and 3 adults. Very nice apt., with beautiful terrace and very nice view on Planai. Very stylish and with perfect equipment. I would recommend it for all season holiday for big famillies and group of friends. Communication with Ursula was great!
(Bewertung wurde von AirBnB übernommen/Rating was taken from AirBnB)
Gesamterlebnis / Overall experience
5
Sauberkeit / Cleanliness
5
Kommunikation / Communication
5
Preis-Leistung / Cost-effectiveness
5
Check-In/-Out Vorgang / procedure
5
Genauigkeit der Angaben / Information accuracy
5